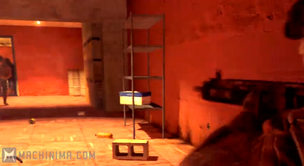 The Camper Song is a song that appears in the Episode 'THE TOM'. It is also featured in the Sanity Not Included Album, which is a soundtrack of the second season.
Its a easy way to get a kill and best of all it takes no skill! Its all about patients and being a pussy. Its about waiting for hours while idiots run past me. I hide in all the places you wouldn't suspect and in the places you wouldn't see. I'm like a ghost I'm invisible. I'll hunt you down and know where you'll be!
See that guy in the corner? No. No no no not that corner no no in over there yeah yeah thats me!
I don't care what they say I'll wait through night and day. I'm a camper I'm a pussy I'm gay. I don't care what they say I'm willing to take the blame. I'm camper and I suck at this game.