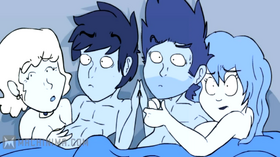 This special episode was uploaded to YouTube on March 1, 2011. It has 599,122 views and counting.
This is the only episode so far that has just the human characters in it, no video games.
The episode includes the main characters Lyle, Dexter, Nina and Amanda
Santa Clause makes his yearly route and stops bye to visit the Sanity Not Included gang!