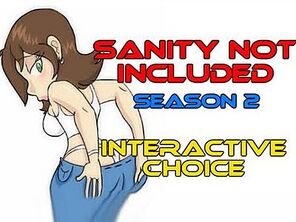 In a Interactive Choice, the viewer is given two choices for an interactive segment that will affect the segment, each choose will result in opening a new video, relating to the previous plot. All episodes in Sanity Not Included have an interactive feature,
Suicidal Tendencies is the only episode to have more than the usual two choices. Instead it features five different choices.
Click here for the Category Interactive Choice.