Song Info
Edit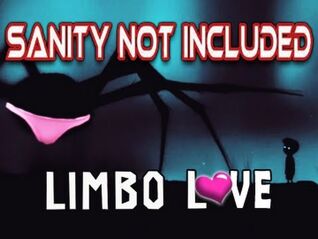 Limbo Love is a song from the Sanity Not Included Album. Its also featured in TITANIC TIME!.
The song on Itunes in 1:50 and the music video is 1:58.
Music Video Info
Edit
The Sanity Not Included team brings us a 'unique' music video titled "Limbo Love". This uses Track 2 from their Sanity Not Included Album.
The game used in the music video is Limbo.
The video is 1:58 long (with the full song being 1:50) and has been viewed 150,000+ times.
Music Video
Edit
Premiered Episode
Edit
The premiered episode is Titanic Time, (S2: EP:3/14)