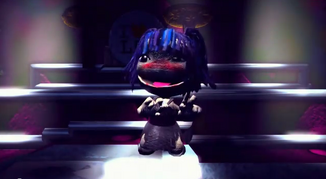 This special is a song created for a episode of Sanity Not Included, but DexterBoy124 said "I decided not to include it as I feel it's too slow paced for a show like ours"
Their is also another rendition of this song for the Sanity Not Included Album which is a similair song, extended too 2:32 seconds.
The Game used is Little Big Planet.
It was uploaded to DexterBoy124's personal channel on the 3rd of March, 2011 and currently has 43,632 views.