This is the trailer for Season 2 of Sanity Not Included.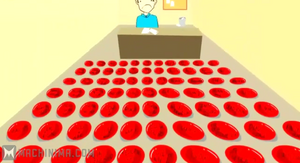 It was uploaded to YouTube on November 25, 2010. So far, it has 287,525 views.
The trailer loosely follows on from the episode Pilot, where a machinima employee presses a red button to upload boring Call of Duty gameplays.