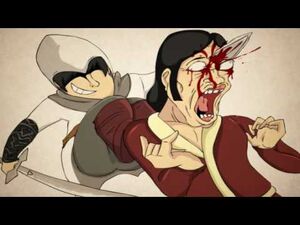 The SNI team decided to to make a Stabby Stabby Music Video after its popularity in S1E6 'Save the World'.
The video uses the game Assassins Creed 2 which is perfect for a show like SNI with its free-realm world.
It was uploaded on the 03/1/11 and so far has 535,202 amount of views and counting.