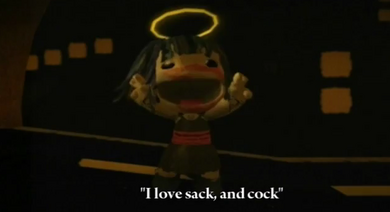 Sanity Not Included: The Lost Episode is a four minute episode of the Skits that didn't quite make the Second Season/Series.
It was uploaded on DexterBoy124's channel on the 27th of July, 2011.
DexterBoy124 Said:
Edit
Attention:
This is not an official sanity not Included EPisode. The skits shown are clips that did not make the final cut of season 1 or 2 due to the folliwng reasons: 1. it was my old microphone 2. I used better material 3. the footage wasn't in hd 4. I never got round to using it I'd rather not let these go to waste so Enjoy! - Dex
Characters in the episode:
Edit
There are no characters in this Episode as it is a pure video game episode.